Healthy habits are easy to say, but much harder to do. If you're currently taking your first step towards a healthier life, then you know how challenging it is to break out of old habits. Some days it may even feel impossible, but the truth couldn't be further away.
With the right tips and tricks, you can easily incorporate healthy habits into your life. Here's a few hacks to get you started!
---
Practice habit stacking
Practicing healthy habits can feel daunting, but it may help to pair it with one you're already familiar with. For example, try doing a round of light exercises after you brush your teeth every morning. If repeated every day, the thought of exercising should pop into your mind every time you brush your teeth.
Once you're comfortable with that new habit, you can try stacking on another one! For instance, making fresh fruit juice for breakfast every day. By tackling one habit at a time, we hope you'll see it's not that tough after all.
Food photo created by freepik
Find something that you already enjoy
Healthy living shouldn't feel like torture, despite how the media portrays it. In fact, the best way to start living a healthier life is by finding things to enjoy about it. My personal favourites are testing out nutritious recipes and meditating after a stressful day.
When you find out which healthy habit you enjoy the most, don't hold back – make sure to include it a few times in your week! After a bad day, it feels great to unwind with something that's both healthy and enjoyable.
House photo created by drobotdean
Always keep a glass of water ready
If you're too busy to workout that day, there is one simple thing you can do to continue staying healthy. That is, make sure to drink plenty of water! Drinking your quota of 8 glasses a day can help raise your energy levels, brain functions, and even cure headaches.
For an additional boost, we recommend mixing in a sachet of OSN Activia. It only takes 2-3 minutes to prepare and has plenty of benefits, including lowering your blood pressure and cholesterol levels, preventing inflammatory diseases – while also functioning as a meal replacement.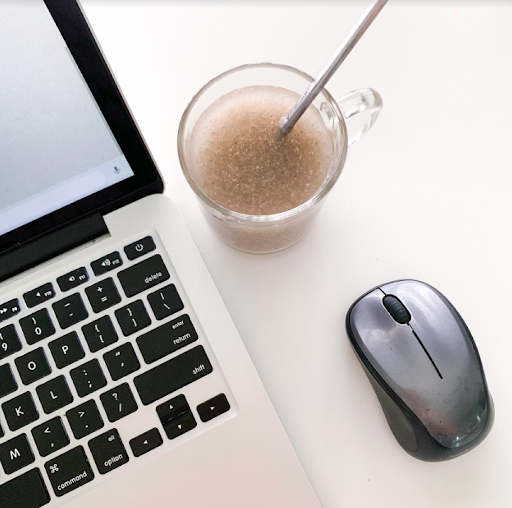 Photo created by OSN
Add your new habit into your schedule
Having a weekly schedule can add much-needed structure and balance to your day-to-day. Especially if you live a busy and fast-paced life, finding time every week to practice your new habit may not be at the top of your mind.
Adding it to your schedule can help you stay on track, and it doesn't even need to take a lot of time. For starters, try putting aside 1 hour every week for your new habit. If it helps, try scheduling a class with others so you have less excuses to bail.
People photo created by senivpetro
Set goals – and give yourself a treat at the end of it!
Practicing healthy habits, exercising regularly, and eating right may be a lot to take in at once. Setting small goals is a great way to stay motivated and on track, while feeling that glorious sense of accomplishment.
Despite what others say about goals, yours can be anything you like; whether it's beating your record for push-ups, or avoiding unhealthy snacking for the whole day. Your goals should reflect what you can do right now, and progress as you become stronger and healthier.
People photo created by bristekjegor
Accept that there will be bad days
The most important thing to remember on your journey is that you are still human. There will be days when you fail to stick to your goals, but it's not the end of the world. Taking a break once in a while is not only important, but also necessary to restore your energy – so don't be so hard on yourself!
Once you're well-rested and ready to start again, you'll find that you have even more energy and motivation than before to reach your next goal.
People photo created by jcomp
I hope some of these tips helped you take the first step on your health journey!